27 Dresses
X 2
The goal for this project was 50 dresses. The completed project totaled 54 dresses.
My daughter started out wanting to make a difference in her community service project this year. She decided to organize a drive to make 50 dresses for Little Dresses for Africa.

She got permission from her high school, organized rooms, got the word out, planned the patterns and instructions.

Students cut out the dresses.

Students even learned to sew. The Janome Sew Mini even worked well for this project.

A grandmother brought her two granddaughters. They wanted to add stuffed toys into the pockets.

Several mother/daughter teams worked together.

My daughter and I went over how to attach the bias tape straps.

Everyone had a job. Some cut elastic, some cut bias tape, some ironed, one sewed only back seams with a serger.

Many were so proud of their sewing that they wanted to make their dress from start to finish. Someone brought her own fabrics, made this dress, then tried it on when she was done.

After each of the two planned events, volunteers offered to complete some of the dresses at home. A neighboring church group even made some.

Unlike the movie 27 Dresses (photo above) in which there was an abundance of bridesmaids dresses that were kept in a designated closet, these 54 dresses will be a much needed piece of clothing for a little girl.


Above photo from the website of Little Dresses for Africa.
I am proud of my daughter for organizing this project. But I was also equally amazed at all those who worked on this project. They all genuinely had a heart for service. Even the donations of fabric was amazing. It impressed me that some of these girls who did not know how to sew would be willing to give away the first dress that they had ever made.

If you or your children would like to organize a community service project, there are instructions on the website: Little Dresses for Africa. You may use my simplified step by step instructions that are easy for a group to use:
Download Little Dress for Africa (reduced)PDF
I have reduced the file size for easier downloading.
Have you done a community service project that you would like to share with me? Leave me a comment below.
You might also like:
Little Dresses for Africa
Pinterest-Sewing Board
The Lost Apron Sewing Store
Linking to: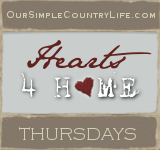 Stash Bash